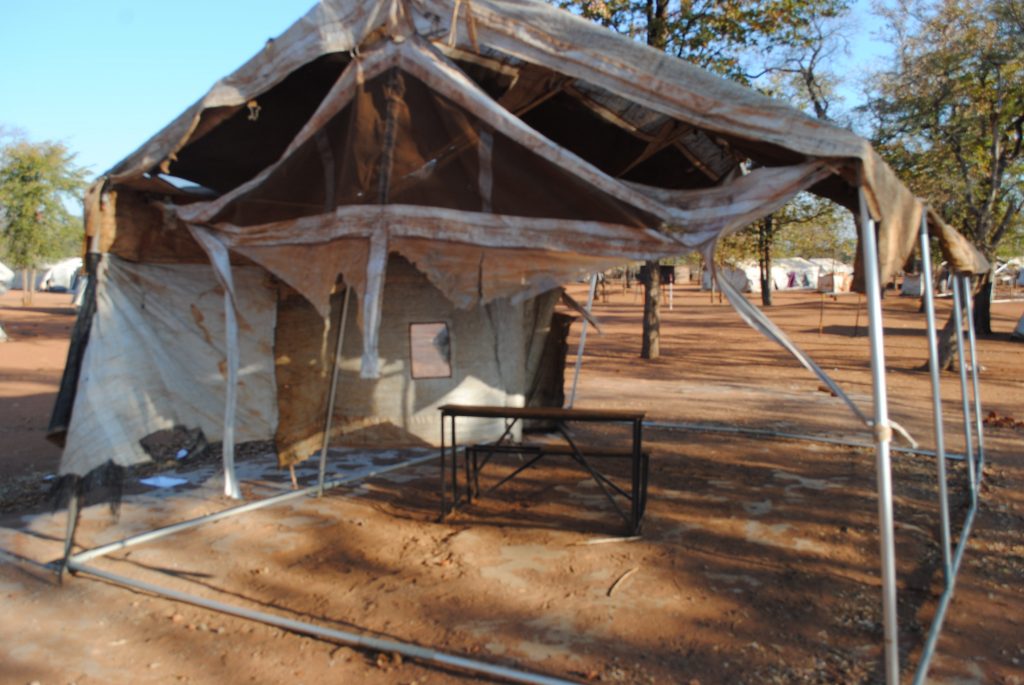 Hazvinei Mwanaka.
The day starts at 4am for 16 year-old Shyline Tichagwa , a form four pupil at Nyuni Secondary School in Nuanetsi Ranch in Mwenezi district.
Tichagwa, from Tsviyo village, prepares meals for her four siblings, does household chores before enduring a six-kilometer walk to school.
Shyline, whose parents died leaving her in the custody of her grandmother, is among thousands of pupils whose parents were displaced by construction of the country's biggest inland dam, Tugwi Mukosi in February 2014.
This has been the routine for Shyline and thousands of other learners for the past seven years after their parents were relocated to Chingwizi in Nuanetsi Ranch-which was a cattle and wildlife habitat without social amenities.
"Every day, I have to walk more than ten kilometres to and from school. It is very stressful considering the time I wake up and the distance I will walk. I live with my grandmother and my five siblings.
"Mostly I arrive late at the school and will be very exhausted to fully concentrate on my school work. It's not easy walking such a long distance to school everyday. It is even worse especially during the upcoming rainy season," she said.
Shyline added that they walk to and from school in groups to avoid rapists.
A parent from the area, Martha Chikarange, from Marebe village said most children might drop out of school because of the long distances and the poor state of some of the schools.
"Not everyone can afford bicycles for their children. The distance that some are walking is very far. Imagine others come back home around 7pm where it will be dark and we fear for the safety of our children," she said.
Chikarange added that for those in primary who attends Tokwe Mukosi primary school they struggle to keep them warm especially during the rainy and winter season since the makeshift tents they use are torn.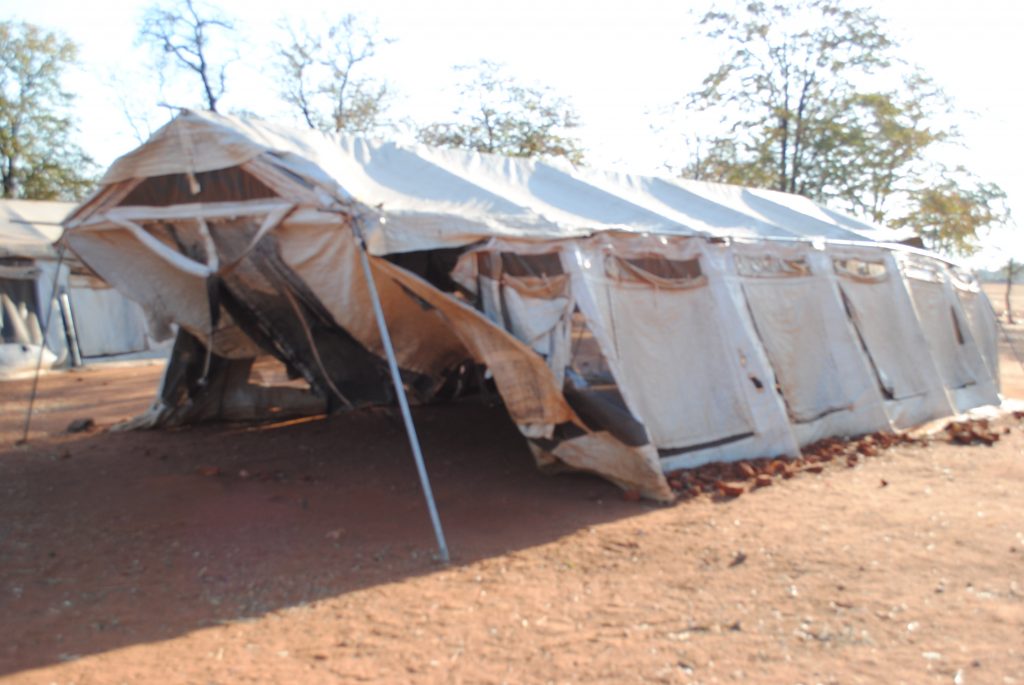 She however appealed to government to establish more schools so that no child is not left behind.
Village head for Bongomutabheni village Rebecca Shenjere said it is now high time the government builds more schools in the area.
"Yes we understood that this area was once a ranch meaning there were no schools but now its high time more schools are established so that our children benefit," said Shenjere.
In a recent visit to the area, we noted that at Tokwe Mukosi primary most students are still learning in tattered makeshift tents with one permanent block with poor ablution facilities.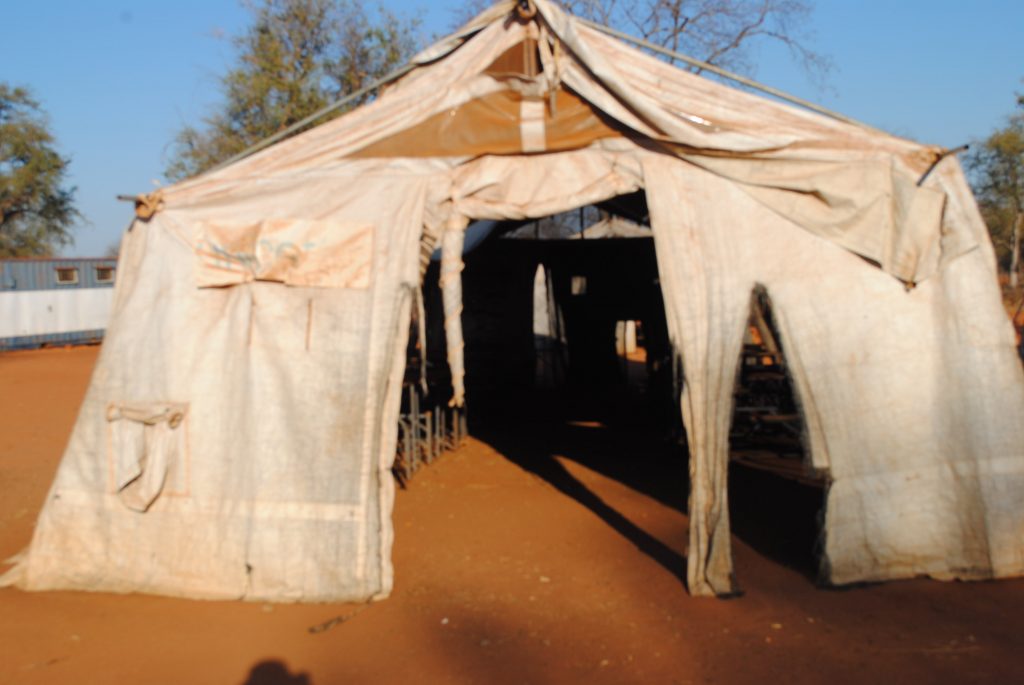 Another villager from Tsviyo village Mr Mhike said Tokwe Mukosi primary is poorly equipped and needs government's intervention.
"This is one of the schools that we are looking up to but up to now nothing tangible has been done. It has been over seven years and we do not know what is happening," he said.
In a telephone interview, Member of Parliament for Mwenezi East Master Makope said there are plans to establish more schools in the area.
"Yes there are plans to build more schools in the area. So far we are just waiting for the process of pegging. The master-plan which we thought could be completed by August this year has also delayed the whole process since the person who was working on that was transferred.
"We hope to have two more secondary schools in the area and one more clinic. The challenge that we are facing is that some people are going back to Chivi, their original area where they were displaced from," he said.
He said that he is aware of the shortages of teachers' accommodation, classrooms and other facilities.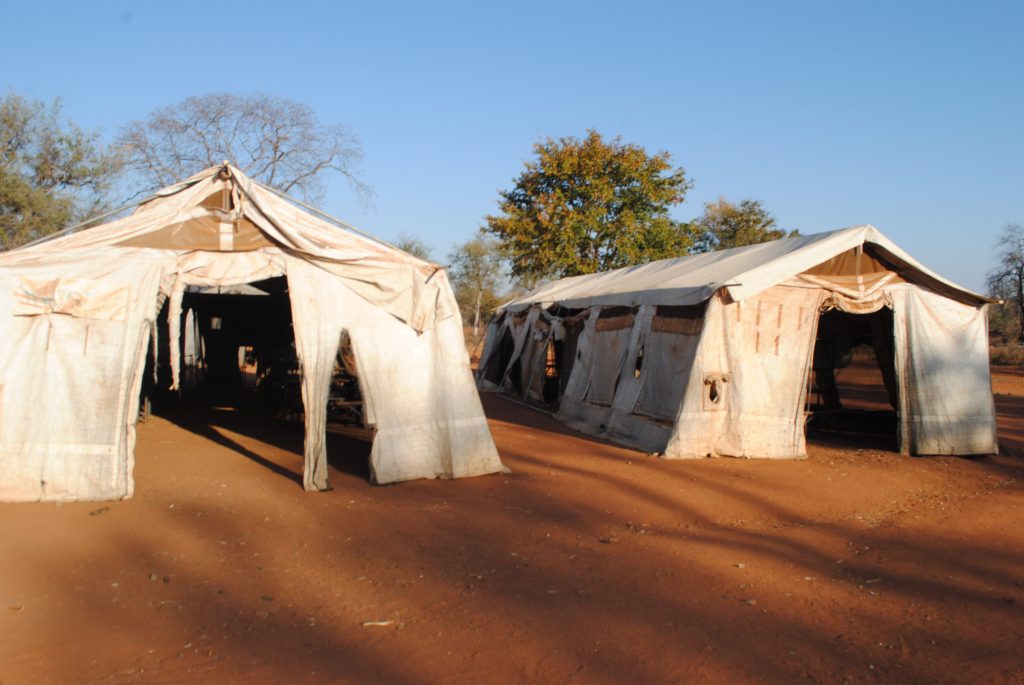 In a telephone interview, the director of communications and advocacy in the Ministry of Primary and Secondary education, Taungana Ndoro said they have plans to build more schools in Nuanetsi Ranch.
"Actually we do have plans to build many schools in the country, Chingwizi included," he said.
Asked how many schools they need to build in Chingwizi he said when they plan they do that on a national scale.
"So far we have 10 147 schools. We plan on a macro level. What we want to do is to offer quality and affordable education to many including the disadvantaged," he added.
The Zimbabwean Constitution stipulates that every child has a right to education.
Section 75 (a) provides that "Every citizen and permanent resident of Zimbabwe has a right to a basic State-funded education, including adult basic education." Section 81 (1) (f) also provides that "Every child, that is to say every boy and girl under the age of eighteen years, has the right to education."
Sustainable Development Goal number 4 "ensures inclusive and equitable quality education and promotion of lifelong learning opportunities for all"
Goal 4.1 says; "By 2030, ensure that all girls and boys complete free, equitable and quality primary and secondary education leading to relevant and Goal-4 effective learning outcomes."