Hazvinei Mwanaka and Tatenda Chitagu
MWENEZI-Martha Moyo (24) lives a stone's throw away from a borehole drilled by a humanitarian organisation a few years after she was resettled in Nuanetsi Ranch in the hot and arid Mwenezi district of Masvingo province in 2014. But she barely remembers when last she fetched water from it.
"I no longer fetch water from this borehole. The water is very salty that you cannot drink it. As you can see, there is no-one at the borehole but people are queuing here," says Moyo, one of the 17 000 internally displaced persons who were resettled in the ranch to pave way for construction of Tugwi Mukosi, the country's largest inland dam.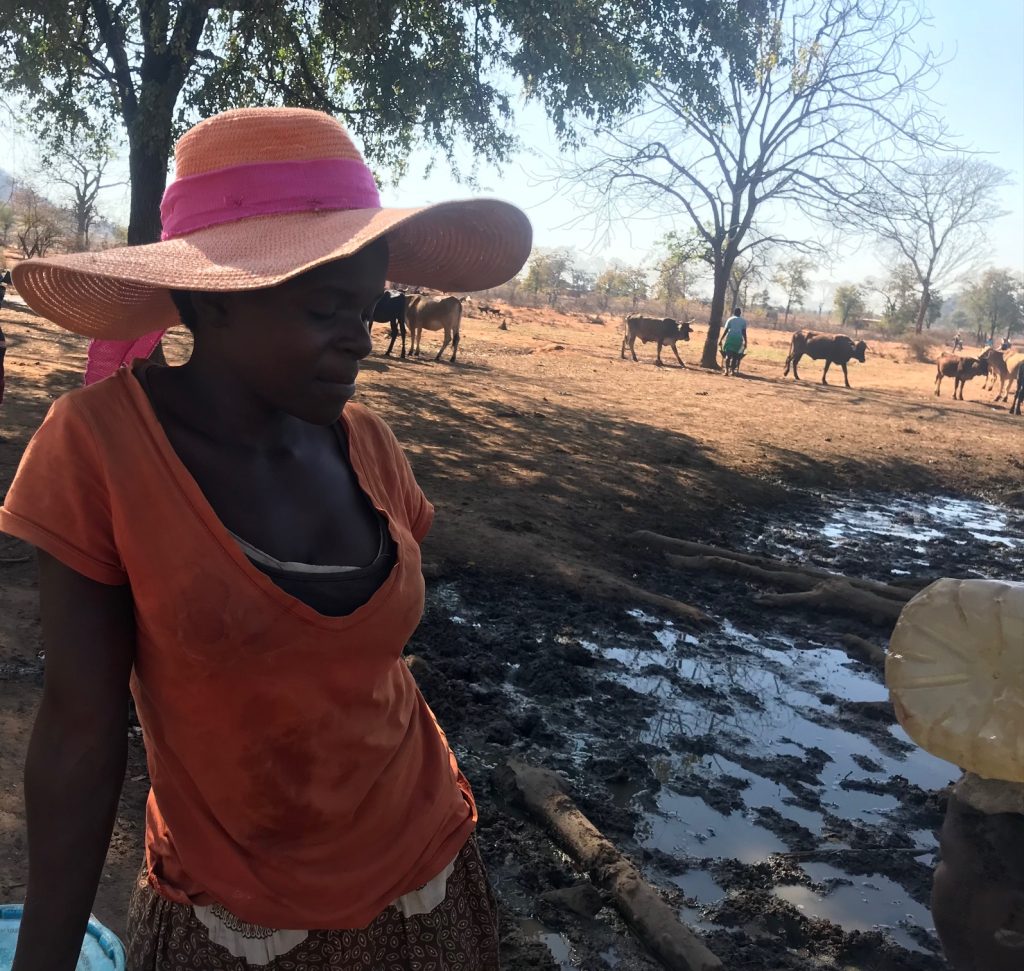 Tugwi Mukosi dam, whose construction started in 1998, was commissioned in 2016.
Instead, Moyo and hundreds of others from Tsikisai and Marebe village drink untreated water from Runde River which was pumped for cattle and game when Nuanetsi Ranch was still a wildlife habitat before their relocation.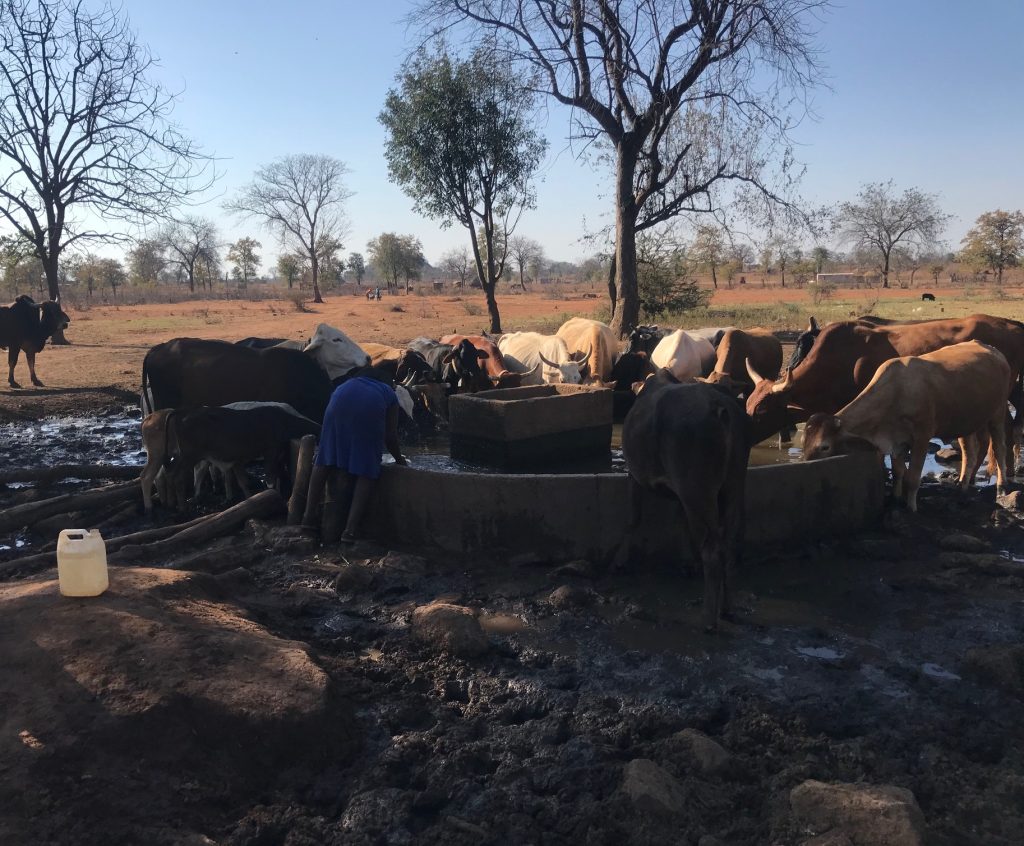 Moyo, a mother of two, said they boil the water first before drinking as they know it is untreated.
She and other internally displaced persons from surrounding villages compete daily with cattle and other livestock for water from the few water ponds which were meant for the animals.
"I have travelled a long distance, about three kilometers, to come to this water point, while leaving a borehole which is a few meters from my homestead. I use ten buckets per day because I wash baby napkins, so I walk three times to the water point which is very tiresome," she said.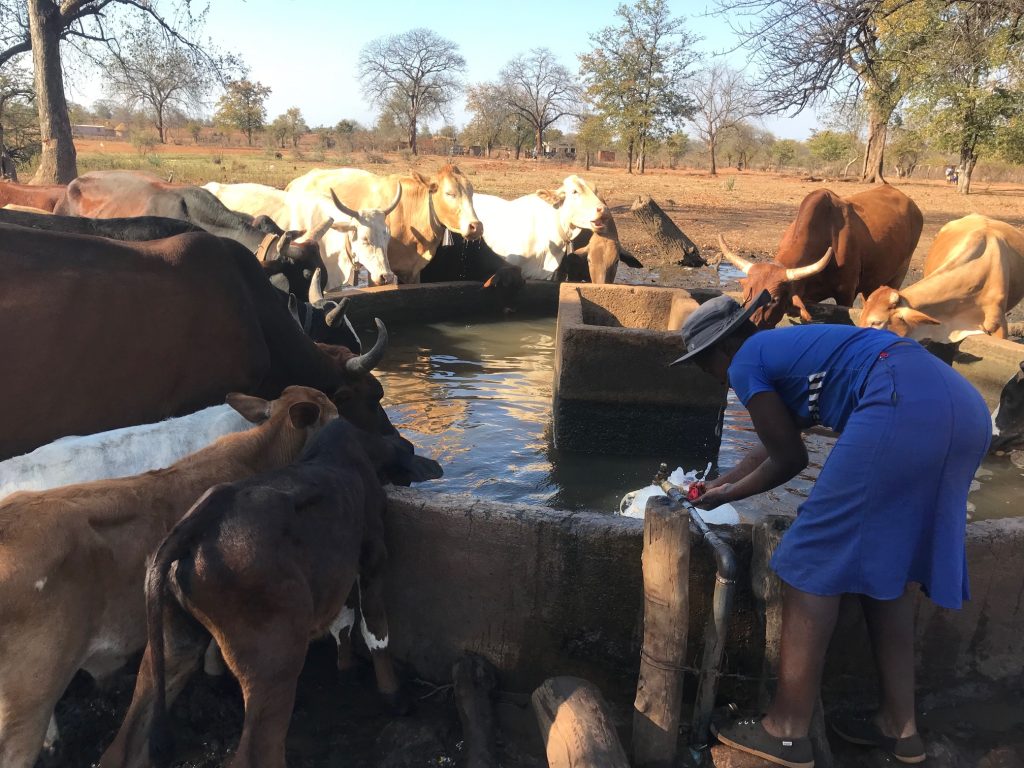 Martha Chikarange from Marebe village said they spend most of their time in search of the precious liquid.
"Safe, portable water is scarce in our village. We dedicate most of our time to get drinking water from untreated water points which are far," she said.
According to Chikarange most elderly people had digestive complications because of the salty water.
"Some elderly people from this area had stomach complications and we suspect it is the salty water," she said.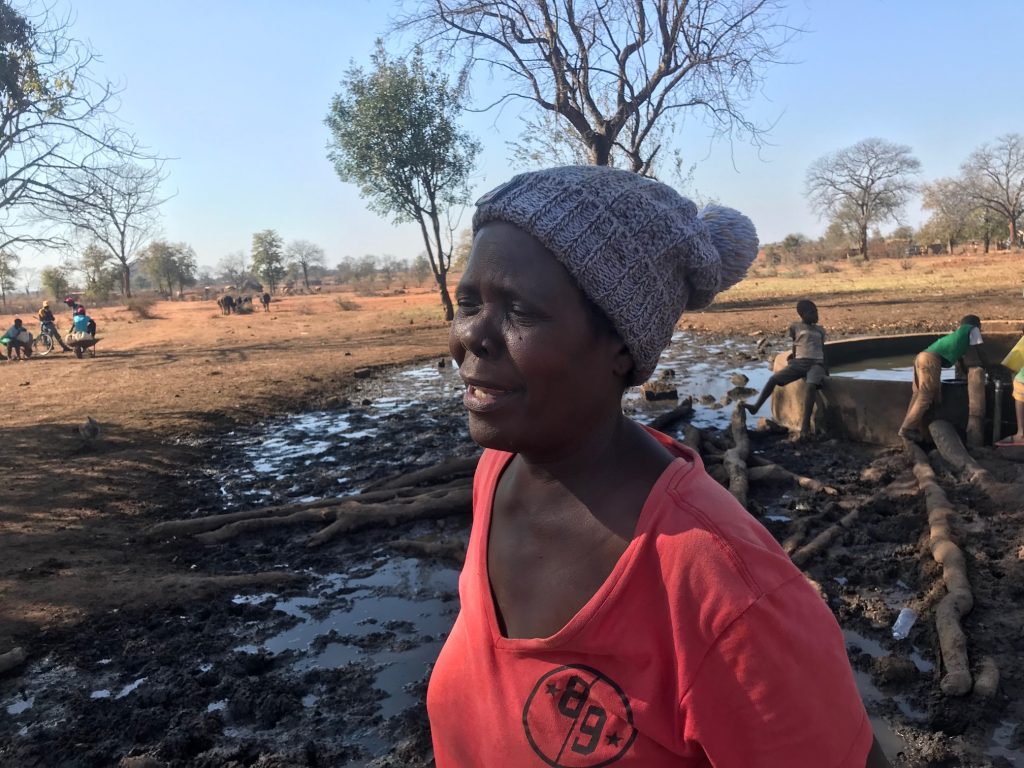 Masvingo Provincial Medical Director, Amadeus Shamhu, could not be drawn into commenting on the issue as he did not pick up his calls.
Member of Parliament for Mwenezi East, Master Makope denied that many boreholes in the area have salty water.
"Actually there are many boreholes in the area which are safe for drinking. There is only one which churns out salty water. The villagers are just bitter so at times they say issues which are not correct when speaking to the media.
"However, we are in the process of connecting canals direct from the dam so that the villagers will have water for gardening and other domestic chores," said Makope.
He added that they have plans to drill more boreholes in the area as well as connecting raw water from the dam to Tokwe Mukosi primary school.
The Zimbabwean constitution, under section 77, mandates government to provide safe, drinking water (and food) to its citizens.
According to the United Nations (UN)'s Sustainable Development Goal number six which talks of clean water and sanitation; 'while substantial progress has been made in increasing access to clean drinking water and sanitation, billions of people- mostly in rural areas-still lack these basic services.'
"One in three people do not have access to safe drinking water; two out of five people do not have a basic hand washing facility with soap and water, and more than 673 million people still practice open defecation," reads part
of the global report.
It also reads, 'Each day, nearly 1000 children die (globally) due to preventable water and sanitation related diarrhoea diseases.'
The world marks World Water Day every year on March 22. Held every year since 1993 to bring the spotlight on the importance of freshwater, the day also raises awareness of the two billion people living without access to safe water globally, according to the UN. The 2022 theme is "Groundwater: Making the Invisible Visible"