Hazvinei Mwanaka
MASVINGO – SHE suddenly felt a sharp pain below her abdomen and to her, this was nothing out of the ordinary, or so she thought.
This was the fifth time she experienced such pain, so she knew immediately that she was going into labour. Slowly she got out of the maize field where she was weeding, heading towards her home to prepare and rush to the distant Chingwizi Rural Health Centre – the only health centre in the area, servicing up to 200 people daily.
Some patients travel more than 50 kilometres to access the clinic, highlighting the shortage of health institutions in Chingwizi.
"Upon arrival at home, I took a bath, and since my preparation bag was already packed, I decided to call my niece Mavis to accompany me to the bus stop. I was hoping to get transport to the clinic but alas, I could not get any," said Elizabeth Chikosi, a 38-year old lady from Chikosi Village in Chingwizi, as she recalled events of December last year.
It was only 10am but at that time, no public transport was available.
Elizabeth is among 17 000 villagers who were displaced by government to pave way for the construction of the largest inland dam in Zimbabwe, Tugwi Mukosi, in 2014.
"Initially when I called my niece, I wanted her to take me to the bus stop, but because of the acute transport shortage in the area, I ended up sleeping at home. By the time she arrived, the pain had escalated. It was difficult for me to sit and I knew the baby was almost coming," said the mother of five.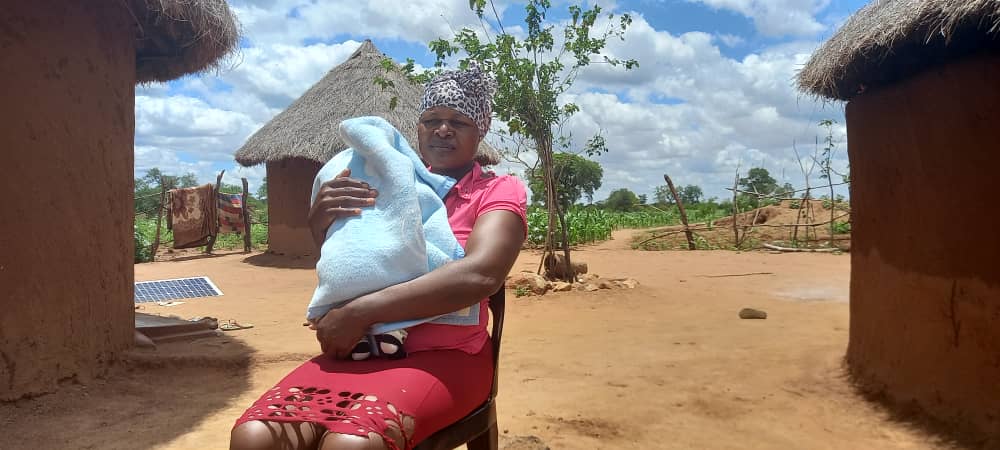 Elizabeth says she was told to lie down and not to push the baby as family members and other community members battled to look for transport to ferry her to the clinic, some 10 kilometres away.
"I tried to avoid pushing the baby, but I could not, and the baby just popped out. No one had experience in midwifery, but Mavis ended up holding the baby. Unfortunately she realised that the placenta did not come out. Mavis and other people assisting me were also not able to cut the umbilical cord," she said.
Narrating her ordeal with watery eyes, Elizabeth said she almost lost her life and that of her fifth and only baby boy.
"Realising the fate we were in, Mavis quickly rushed to a nearby home to seek help from an old woman who stays there, but again it was in vain, since she was not capable of helping us. She encouraged Mavis to look for a scotch cart to rush us to the clinic.
"During that time, I was feeling hot and I was losing power, I requested them to pour cold water over my body and there is a time I became unconscious only to be told later that my eyes were rolling. The pain I experienced was unbearable. It was more than the pain you feel during normal child birth. Mind you the umbilical cord was not cut and again the placenta was still inside.
"They ferried me to the clinic in a scotch cart while I was in a sleeping position with my legs open. I was only covered with a cloth. Mavis was by my side holding the baby trying to keep him safe since the umbilical cord was still intact," narrated Elizabeth.
She had to endure a bumpy 10-kilometre journey to the clinic, alongside her new born baby.
On arrival the nurse on duty managed to cut the umbilical cord, but failed to remove the placenta since Elizabeth had lost a lot of blood.
"The nurse requested that I pay emergency fees for me to be carried to the nearest referral hospital, Neshuro District Hospital, but I had no money. The ambulance was however requested and took me to the institution," she said.
"I became unconscious along the way, only to wake up hours later, on a hospital bed surrounded by many nurses and a doctor.
"At first I thought it was a dream, then I realised that the placenta had been removed. I felt much better and was discharged a few days later," Elizabeth said.
These are some of the experiences that women in Chingwizi face, because of transport shortages and the lack of health facilities in Chingwizi.
Neshuro Hospital is 120 kilometres away from Chingwizi Clinic.
Elizabeth believes she could have arrived at the clinic on time to safely give birth to her baby, if transport was readily available.
Also in December last year, another lady, Tendai Moyo (35) encountered the same problem. Luckily she gave birth at the entrance of the hospital and was swiftly assisted thereafter.
"Last year on the 10th of December, I started having some labour pains during the evening, but I had to wait until the morning because I knew there was nowhere to get transport at the time. I then visited my parents at their homestead and they helped me to look for transport. Unfortunately by the time we were waiting for the transport, my labour pain increased. We failed to get transport on time and only did so around midday," she said.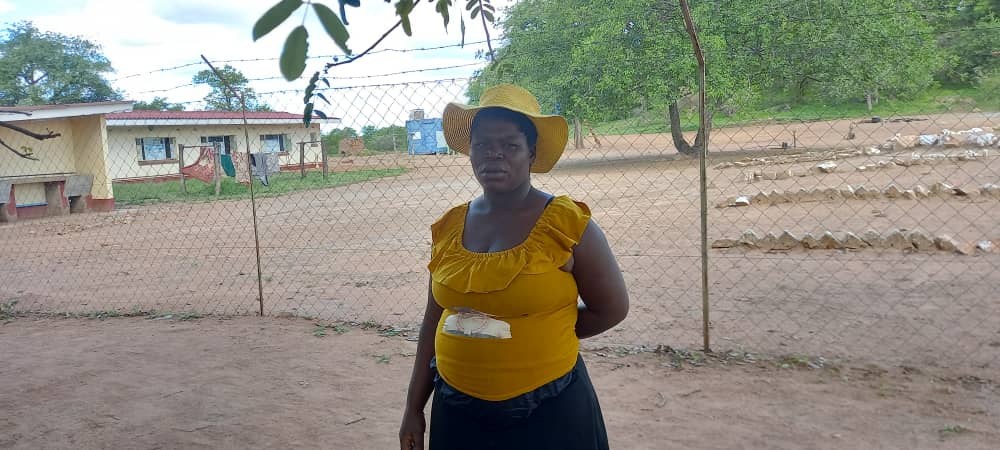 "By the time we arrived at the clinic, at around 2pm, I was already in labour. I did not have the chance to get inside the clinic. As soon as I stepped out of the car, I gave birth. I delivered at the clinic gate.
"The only challenge that I had is that my placenta failed to come out on time, however the nurses did all they can and helped me out."
Other than the long distances and transport problems, a visit to the waiting rooms for pregnant women at the clinic revealed that expecting mothers have to contend with harsh conditions.
Some of the furniture in the waiting rooms is dilapidated while other rooms do not have doors.
"We rarely get electricity and to get water, pregnant women travel to a borehole outside the clinic's perimeter. The borehole is heavy to pump and it's tiresome for us pregnant women," said Praise Makoto, one of the woman from Ranganai village who was staying in the waiting rooms, when this news crew visited.
"The reason I decided to come and stay at the clinic's maternity waiting room is to avoid the long distance walk, when labour starts, because I may not make it on time."
Those who deliver at the clinic pay Rand 50 for services but have to buy their own essential items such as cotton wool and methylated spirit.
Elizabeth Singadi (49) from Chinounda Village in Chingwizi, who is also among the people who was evacuated paving way for the construction of the dam said there is need to improve services at the clinic.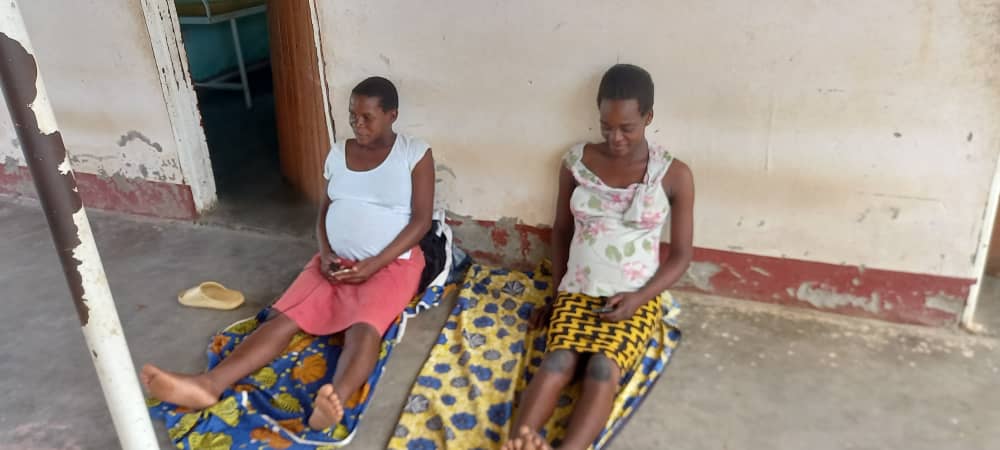 "The challenges that we have at the clinic is shortage of nurses. There is also no running water. We hope to have running water at the clinic which is easier for pregnant women to access," Singadi said.
She said the borehole water near the clinic is salty and almost impossible to drink, forcing patients to resort to untreated water from the tanks meant for cattle. The water is pumped from Runde River.
"We hope to have adequate clean water, better schools and also want government to avail reliable transport. We pay US$2 or R40 to get to Chingwizi Health Centre but the fares can be doubled on our way back. Most people cannot afford the fares," she said.
A source at the clinic who spoke on condition of anonymity said there are only four qualified nurses at the clinic. At times they will be less, when some are off-duty or on leave.
Basic drugs are however available for free, especially for HIV, malaria and tuberculosis.
Village head Rebecca Shenjere from Bongomuthabheni Village said people in her village walk around 45 to 60 kilometres to Chingwizi Health Centre.
"The issue of clinics in this area is a challenge. We have a problem of malaria here. Some cannot even make it to the clinic. How can someone who is not feeling well walk that distance?" she said.
She urged government to build more health centres in the area to serve the community.
Chingwizi Rural Health Centre was built by the Zimbabwe National Army with funding provided by the Zimbabwe National AIDS council while a local church Family of God built staff houses.
The Member of Parliament for Mwenezi East, Master Makope acknowledged the challenges being faced by the villagers, but said government was addressing them. He also promised the villagers more land and canals to irrigate their land.
"So far on the State minister's table is the re-allocation of land. They are supposed to be reorganised, if I may say. The one hectares they have are very small for subsistence farming but probably okay for irrigation. So government had already planned to give them more land through the Ministry of Agriculture," he said.
According to Makope, to ease water challenges in the area, pegging of canals to take water from Tokwe Mukosi to the area is in the pipeline.
"Another challenge they are facing is the distance from Chingwizi Health Centre to Neshuro District hospital which is about 120 km. We have emergencies that might erupt and patients might need to be referred to the general hospital which is Neshuro, but because of the long distance some casualties can be recorded along the way," said Makope.
"It's unfortunate that Chingwizi Health Centre is close to Chiredzi Hospital which is around 52 km away. We are proposing that we refer people to Chiredzi. I think that will save more lives, but there are administrative issues that needs to be sorted out. I think these are some of the solutions we have forwarded to people concerned which I think will solve some of the challenges."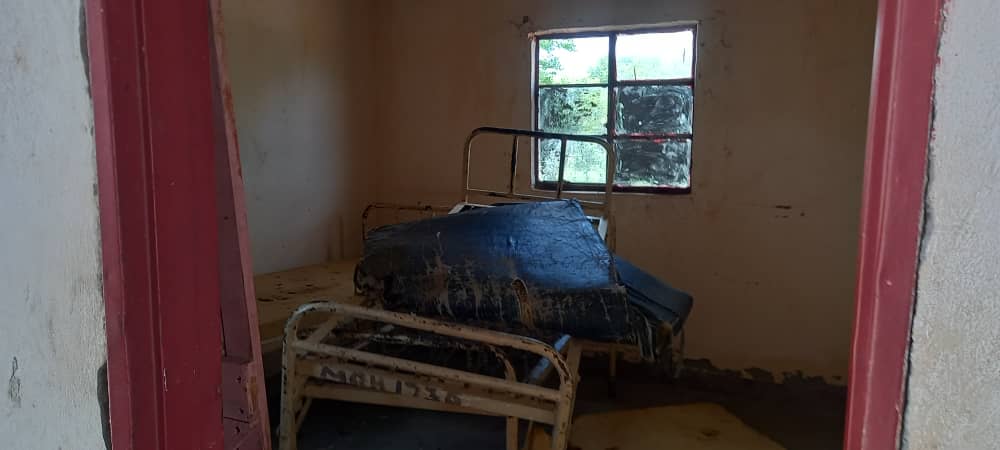 Masvingo Provincial Medical Director Amadeus Shamhu acknowledged that there is shortage of staff at the clinic as it caters for a large population.
"In terms of staff, the policy for all rural health facilities is that there should be at least three nurses-one registered general nurse and two primary care nurses. Depending on the assessment of the district there, are what we call high volume facilities, to say probably the catchment area or population is bigger.
"According to primary health care guidelines, a facility should be within 8km so if it caters for people travelling 15km it means there should be another facility. If you have a facility which is smaller than the population or what a normal facility should cater, then it means there is a problem and that is when more nurses are put," he said.
He acknowledged that transport problems were also a concern in health delivery.
"So in such a facility, we tend to find out that there are more home deliveries because some do not have scotch carts to ferry them to the health centre. So in terms of what have been done, an extra nurse has been put in place to make them four but in their own assessment they need around eight," said Shamhu.
Shamhu added that the clinic needs to be upgraded to a rural hospital. He said discussions are underway on the matter.
"We also have a challenge in terms of water, they are using a community borehole and they have to fetch water to the clinic, so we are engaging other stakeholders to chip in and help," he said.
According to Shamhu an average of 150 to 200 patients are assisted daily at the facility.
A human rights lawyer Martin Mureri said the government was violating the law by failing to ensure that health facilities are accessible.
"In terms of section 29(1) of the Constitution of Zimbabwe, the state must take all practical measures to ensure the provision of basic, accessible, and adequate health services throughout Zimbabwe. It is a constitutional right that health services and facilities must be accessible which is far from reach with the state of our economy," he said.
According to the Zimbabwe National Statistics Agency (Zimstat) 2022 report, at least four women are dying every day while giving birth in the country.
The story was published with support from the Voluntary Media Council of Zimbabwe (VMCZ) and the Embassy of Canada in Zimbabwe under the Investigative Journalism Fund Program.