Hazvinei Mwanaka
NAIROBI, KENYA– African countries should increase research in pandemics as they are lagging behind, prompting them to rely on outside studies, experts have said.
The Centers for Disease Control and Prevention (CDC) defines a pandemic as a disease outbreak that has spread across multiple countries and continents and usually impacts many people.
Speaking during an interview on the sidelines of the just ended media symposium on COVID, HIV and preparing for new pandemics in Kenya, Dr Kenneth Ngure an associate professor of Global Health and Dean of the School of Public Health of the Jomo Kenyatta University of Agriculture and Technology said African governments have not done enough in terms of researching on pandemics.
"Most of the research is done by the West, but we are getting there. Here in Africa most of the research has been done in South Africa and other countries are trying to catch up, so we encourage other countries to step up their systems so that they can allow more research.
"Most of the research on COVID vaccines was done in other countries and companies who wanted to come and do research in Africa were blocked by politicians and other people who said we were not going to use our people, but when the vaccine was discovered, they wanted the vaccine yet they did not participate in the studies. So I would like to encourage countries in Africa to participate in research and governments to set up infrastructure that will allow other conducive environments so that the interventions that are found become more useful and relevant to the populations in specific countries as opposed to researches done in Western countries,' he said.
Ngure said challenges are that African governments do not put enough money and resources to researches as compared to other developed countries.
"Other Western countries have bigger infrastructure for research, their governments put in enough money and resources. We do not have relevant infrastructure such as high level labs yet in some of the countries they do have them to test new drugs and other issues.
"The other thing is manpower, we have people who are trained but not as many.We need more people to be trained to conduct high level research," added Ngure.
He said that another challenge that African governments face is lack of political will as well as lack of balancing the use of state funds by politicians and investing in infrastructure for researches.
Commenting on whether the researches that we get from western countries suits the African perspective he said; "He who pays the piper dictates the tune, many times the researches that comes from developed countries we are not saying it does not help but there are instances where they do not align to our local needs, so there is need for local funding so that the researches that are done are also relevant to our locals."
"Reasons why we do not have our own vaccines it's because we do not have the resources. To set up a vaccine manufacturing plant is probably billions of dollars which our current governments even if they willing could not have, so they should advocate for more resources for infrastructure," added Ngure.
Professor Omur Anzala, Director of the Kenya AIDS Vaccine Initiative (KAVI) Institute of Clinical Research at the University of Nairobi said African countries mainly rely on systems from the outside.
"African countries need to set up in country or regional surveillance which will be very critical to pick for early warning signs and also to allow regional communication. Trucks and buses are moving around from different countries and you cannot just allow country surveillance but regional one, constantly sharing information.
"The challenges are all structures we need, human resource infrastructure and having central place where data is taken for constant analysis giving us a sense of early warning," said the professor.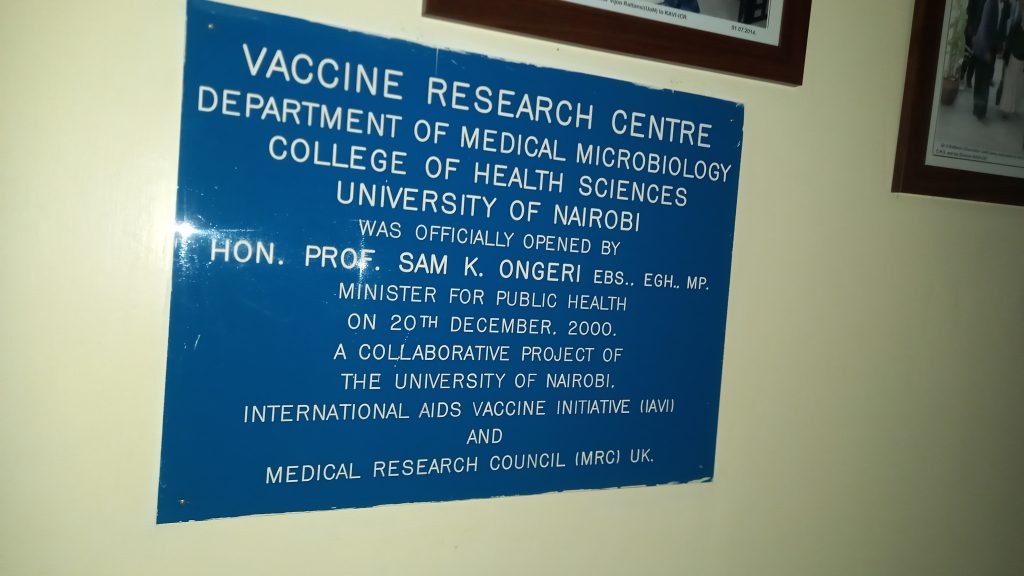 He added that the political will could be there, the understanding there also but usually the problem is funding priorities where it is usually left to external partners," said Anzala.
"What African governments should do is to get together and know how to collaborate for example, now that we are putting together Africa Centre for Disease Control, (CDC), it actually plays on the African continent but also regionally and at country level. So if we are going to have CDC in every country then we must also have a regional one because those blocks are already there so it's just to empower our Africa's CDC and begin to see that these networks are working and they are in sync," he added.